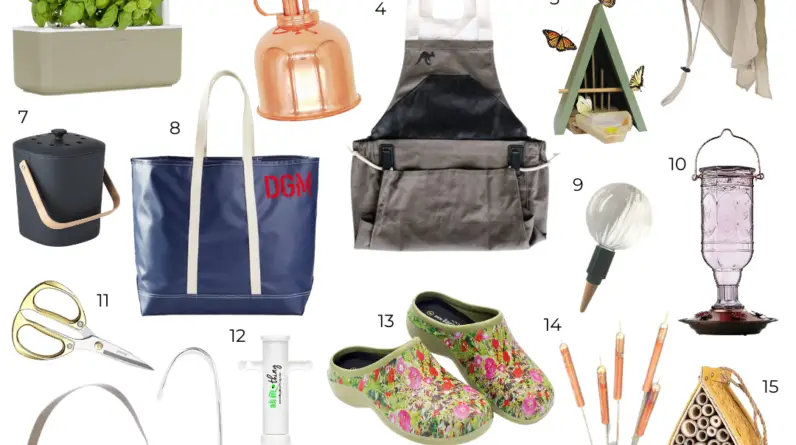 Introduction
If you have a gardener in your life who seems to have everything they need, finding the perfect gift can be a challenge. That's why we're here to help! In this article, we've curated a list of 10 unique and thoughtful gardening gifts that are sure to surprise and delight even the most seasoned gardening enthusiast.
Appreciating gardening enthusiasts
Gardeners are a special breed of people who possess an incredible knack for nurturing and cultivating life. They spend countless hours tending to their plants, creating beautiful landscapes, and finding solace in the serenity of nature. As fellow gardening enthusiasts, we understand the passion and dedication that goes into this beloved hobby and want to celebrate the gardeners who have it all.
The challenge of finding gifts for gardeners
It can be tough to find gifts for gardeners because they often already have the basic tools and equipment they need. That's why we've taken the time to scour the market for unique and innovative gifts that are sure to pique their interest. Our goal is to help you find something that they didn't even know they needed.
Unique gift ideas
From elegant plant stands to high-tech gardening gadgets, we've compiled a diverse selection of gift ideas that cater to a wide range of tastes and preferences. Whether your gardener loves to experiment with new plants, create stunning floral displays, or simply relax and enjoy their green oasis, we have a gift that will leave them thrilled and inspired.
So, let's dive into our carefully curated list of 10 unique gardening gifts for the gardener who has everything!
1. Personalized Gardening Tools
Are you struggling to find the perfect gift for the gardener in your life who seems to already have everything? Look no further, because we have compiled a list of 10 unique gardening gifts that are sure to impress even the most seasoned green thumb. And what better way to start than with personalized gardening tools?
Engraved hand trowels and pruners
Imagine the joy on their face when they unwrap a hand trowel or pair of pruners engraved with their name or a special message. These practical tools will not only make their gardening tasks easier but also add a touch of personalization to their collection. Every time they use these tools, they will be reminded of your thoughtful gift and the special bond you share.
Customized gardening gloves
Gardening often involves getting your hands dirty, but that doesn't mean you can't do it in style. Treat the gardener in your life with a pair of customized gardening gloves, featuring their initials or a unique design. Not only will these gloves protect their hands while they work, but they will also make them feel extra special.
Personalized garden markers
Help them keep track of their plants with personalized garden markers. Whether it's a name, a favorite quote, or a symbol representing their garden, these markers will add a personal touch to their green oasis. Plus, they will never have to guess which plant is which again.
With personalized gardening tools, customized gloves, and personalized garden markers, you can truly say you've found a one-of-a-kind gift for the gardener who has everything.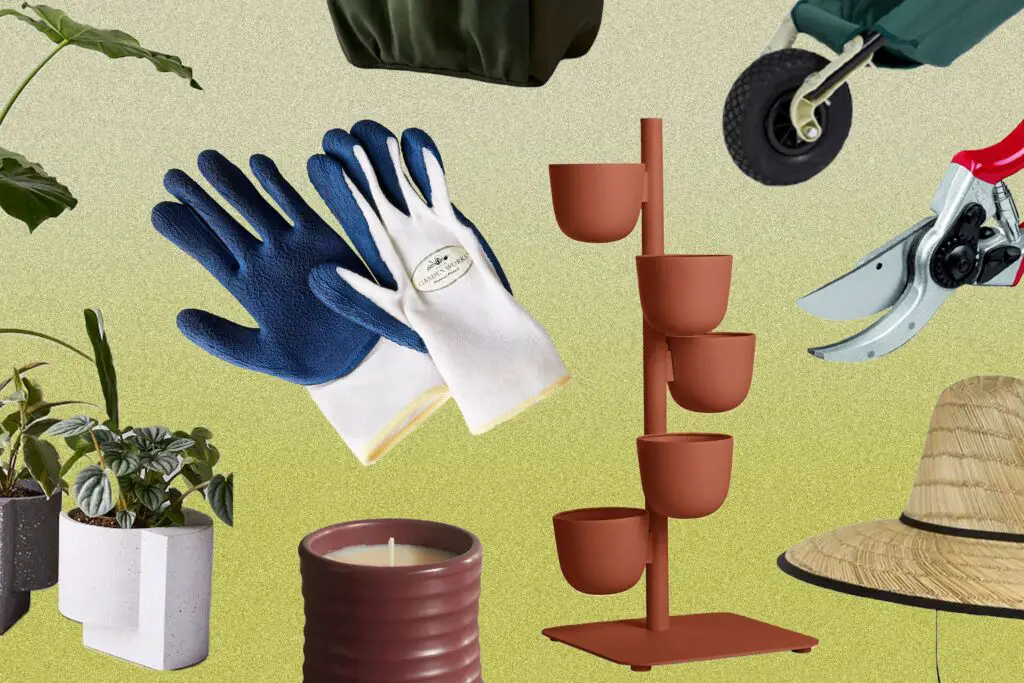 2. Innovative Watering Solutions
If you're looking for unique gardening gifts for the gardener who has everything, then our collection of innovative watering solutions is the perfect place to start. We understand that watering plants can sometimes become a tedious task, and that's why we've handpicked these products to make this essential chore easier and more convenient.
Self-watering planters
Self-watering planters are a game-changer for any avid gardener. These specially designed planters have built-in reservoirs that provide a steady supply of water to your plants, ensuring they never go thirsty. With these planters, your green oasis will thrive even if you forget to water them for a day or two. Plus, they come in a variety of sizes and styles, so you can find the perfect match for any garden or indoor space.
Automatic drip irrigation systems
Another innovative option to consider is an automatic drip irrigation system. These systems deliver water directly to the base of your plants, minimizing evaporation and ensuring efficient water usage. They can be easily set up in your garden or greenhouse, and some even come with timers, allowing you to customize the watering schedule according to your plants' needs.
Smart hose timers
For those who prefer a more hands-off approach, a smart hose timer can be a great addition to any garden. These timers can be controlled remotely via smartphone apps, allowing you to schedule watering sessions, adjust water flow, and monitor water usage from anywhere. With a smart hose timer, you can ensure your plants are watered at optimal times, even when you're away from home.
our collection of innovative watering solutions offers unique and practical gifts for the gardener who has everything. From self-watering planters to automatic drip irrigation systems and smart hose timers, these products will make watering your plants a breeze. Say goodbye to wilted plants and hello to a thriving garden with these thoughtful gifts.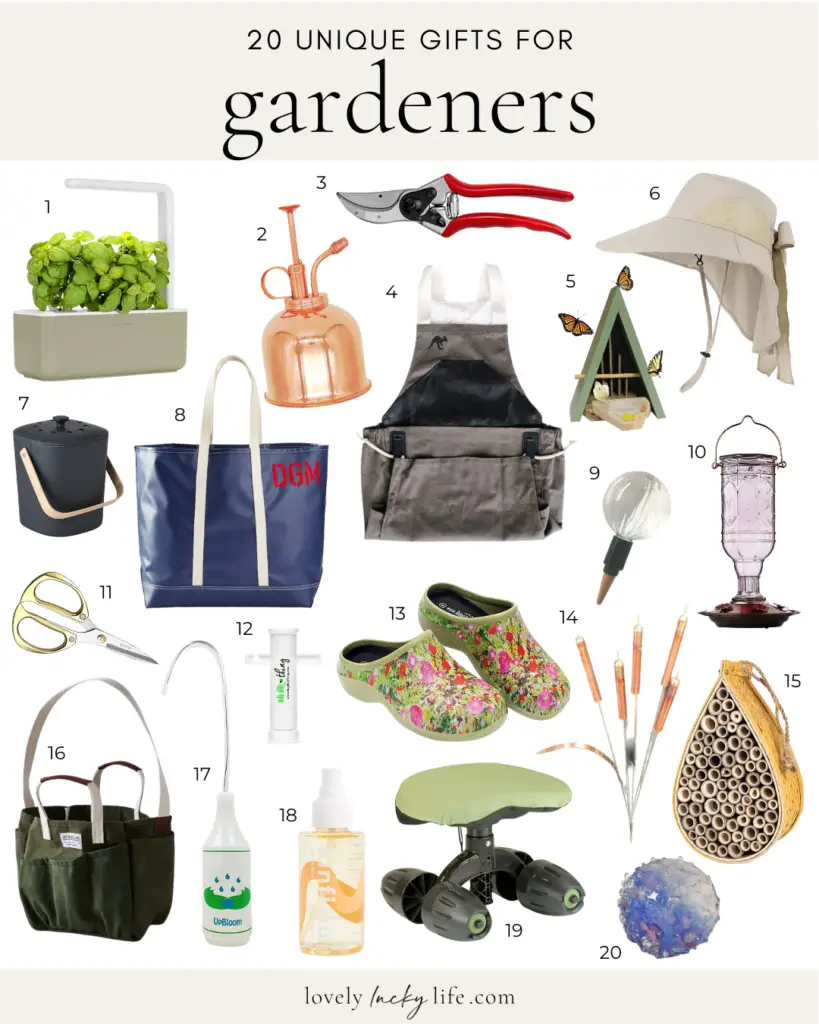 3. Garden Design and Décor
If you really want to wow the gardener who seems to have it all, consider gifting them with unique garden design and décor items. These gifts are not only beautiful, but they also add a personalized touch to any outdoor space, making them perfect for those gardeners who love to showcase their creativity.
Unique garden sculptures
One of the most intriguing and eye-catching gifts you can give to a gardener is a unique garden sculpture. From whimsical animal sculptures to elegant abstract pieces, there is a wide range of options available to suit any taste or garden style. These sculptures can serve as focal points in the garden, adding an element of surprise and delight.
Artistic garden wind chimes
Another fantastic gift idea is artistic garden wind chimes. These chimes not only produce soothing sounds when the wind blows, but they also double as beautiful works of art. Whether it's a set of delicate glass chimes or a bold metal creation, there is sure to be a design that captures the gardener's imagination.
Ornamental plant stands
Enhancing the beauty of the plants themselves, ornamental plant stands are another wonderful gift option. These stands come in various styles and materials, such as wrought iron or wood, and can showcase the gardener's favorite plants in a stylish and elevated manner. They add a touch of elegance to any garden and make a statement piece that is both practical and visually pleasing.
With these unique gardening gifts, you can amaze even the gardener who seems to have everything. They will not only appreciate the thoughtfulness of the gift, but they will also have new ways to express their love for gardening and make their outdoor space truly exceptional.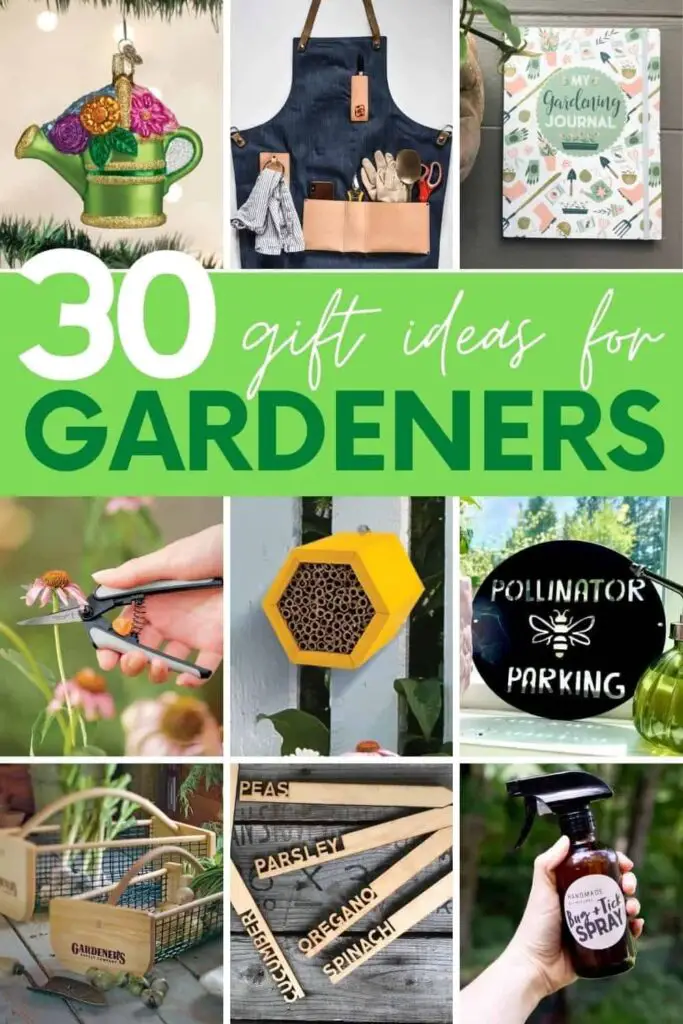 4. Creative Planters and Containers
Gardening enthusiasts often have an extensive collection of plants. So, why not surprise them with unique planters and containers that will add a touch of creativity to their garden? These unconventional gifts will surely impress even the most experienced gardeners who seem to have everything.
Hanging air plant terrariums
Air plant terrariums are a fantastic gift idea for gardeners who love the elegance of hanging plants. These glass containers are perfect for showcasing vibrant air plants that require minimal care. Suspended from a ceiling or a wall, these terrariums create a stunning visual display and bring a tranquil ambiance to any living space.
Vintage tea cup planters
For gardeners who appreciate the beauty of vintage decor, vintage tea cup planters make an exquisite gift choice. These delicate and decorative cups can be repurposed as planters, adding a touch of nostalgia to any garden. Pair them with their favorite flowering plants or succulents, and they'll have a truly unique and charming feature.
Recycled wine bottle planters
Upcycled wine bottle planters provide an eco-friendly and stylish option for the gardener who has everything. These planters are created by cutting wine bottles in half and transforming them into receptacles for small plants or herbs. Not only do they showcase the plants beautifully, but they also add a touch of sophistication to any garden.
Whether it's the elegance of hanging air plant terrariums, the nostalgia of vintage tea cup planters, or the eco-friendliness of recycled wine bottle planters, these creative options will undoubtedly delight the gardening enthusiast in your life. So, why not surprise them with these unique gardening gifts that will truly stand out in their garden?
5. Rare and Exotic Seeds
Unusual vegetable varieties
Looking to surprise the gardener in your life who seems to have everything? Well, we might just have the perfect gift idea for you! Our collection of rare and exotic seeds will surely delight even the most experienced green thumb out there.
When it comes to vegetable varieties, we've got you covered with an assortment of unique options. How about gifting them with seeds for purple carrots, striped tomatoes, or white eggplants? These unconventional varieties will not only add a pop of color to their garden but also introduce them to new flavors and textures they've never experienced before.
Rare flower seeds
If flowers are more their thing, our selection of rare flower seeds will make their heart skip a beat. From vibrant blue poppies to delicate black batflowers, these unique and hard-to-find blooms will transform their garden into a magical oasis. Imagine their joy as they witness these rare flowers grace their garden with their presence.
Exotic herb collection
For the adventurous gardener, why not surprise them with an exotic herb collection? This carefully curated assortment includes herbs like lemongrass, Thai basil, and Japanese yuzu. Not only will they be able to enhance their culinary creations with these flavorsome herbs, but they will also have the satisfaction of successfully growing exotic plants right in their own backyard.
So, whether it's unusual vegetable varieties, rare flower seeds, or an exotic herb collection, our unique gardening gifts will truly impress the gardener who seems to have everything. With these exceptional presents, their gardening journey will be filled with delightful surprises and new experiences.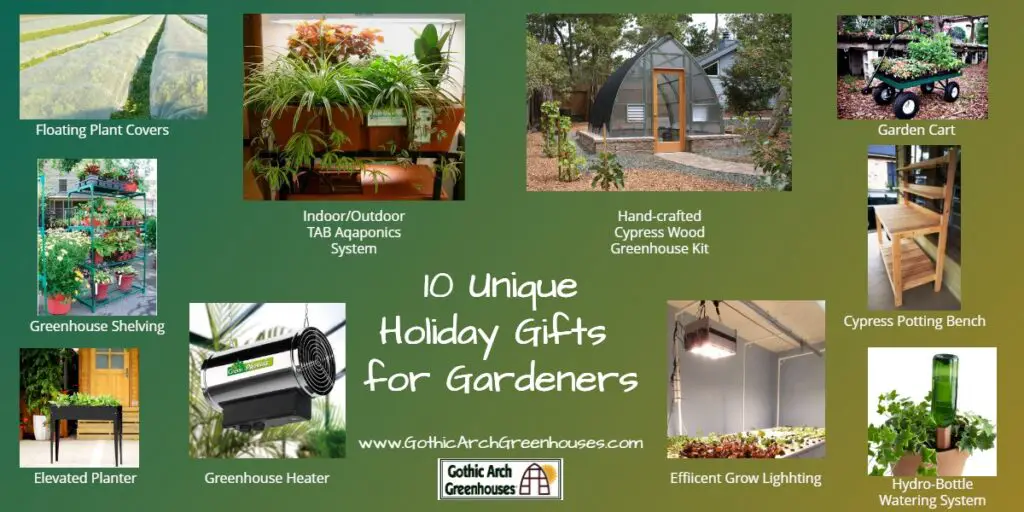 6. Eco-Friendly Gardening Gadgets
Solar-powered garden lights
When it comes to adding a touch of elegance to your garden, solar-powered garden lights are the perfect choice for eco-conscious gardeners. These innovative lights harness the power of the sun during the day, storing it in their built-in batteries, and then automatically illuminating your garden at night. Not only do they add a charming ambiance, but they also reduce your carbon footprint. With a wide range of options available, from fairy lights to path markers, there's something for every garden style.
Compost bins and worm farms
For gardeners who are passionate about sustainability, compost bins and worm farms are the ideal gifts. These eco-friendly gadgets allow gardeners to turn kitchen scraps and garden waste into nutrient-rich compost. The compost can then be used to enhance soil health, promote plant growth, and reduce the need for chemical fertilizers. With various sizes and designs available, these composting systems are suitable for both small and large gardens.
Wind-powered garden spinners
If you're looking to add a whimsical touch to your garden while embracing renewable energy, wind-powered garden spinners are a fantastic choice. These unique gadgets transform the power of the wind into mesmerizing kinetic art. With their vibrant colors and captivating movements, they bring life and energy to any garden. Available in various designs, such as flowers, animals, and abstract shapes, there's a wind spinner to suit every gardener's taste.
these eco-friendly gardening gadgets offer both functionality and sustainability. Whether it's solar-powered garden lights, compost bins and worm farms, or wind-powered garden spinners, there's something special for every gardener who has everything. Embrace the power of nature and give a gift that keeps on giving while enhancing the beauty of the garden.
Conclusion
We hope that you have enjoyed our list of unique gardening gifts for the gardener who has everything. These gifts are not only practical but also thoughtful and creative, offering a new level of enjoyment to any gardening enthusiast.
The joy of surprising gardeners
There is something truly special about surprising a gardener with a unique gift that they never knew they needed. It brings a sense of joy and excitement to see their eyes light up as they discover something new and unexpected to add to their collection of gardening tools and accessories. With these unique gifts, you can be sure to bring a smile to their face and enhance their gardening experience.
Thoughtful gifts for any occasion
Whether it's a birthday, anniversary, or just a simple token of appreciation, these unique gardening gifts are perfect for any occasion. From personalized garden markers to eco-friendly garden tools, you can find something that is not only practical but also meaningful. These thoughtful gifts show that you've put effort into finding something special for the gardener in your life.
Unleashing creativity in gardening
Gardening is not just about planting and maintaining plants, it's also about creativity and self-expression. With these unique gardening gifts, you can unleash the creative side of any gardener. From DIY terrarium kits to botanical illustration classes, these gifts provide an opportunity for gardeners to explore new techniques and expand their skills.
In conclusion, our list of unique gardening gifts offers a wide range of options to surprise, delight, and inspire the gardener who has everything. Whether you're looking for a practical tool or a creative experience, these gifts are sure to bring joy and enhance the gardening journey. Happy gifting!